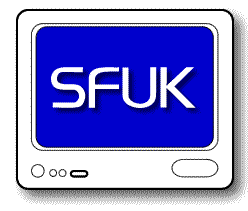 Video Clips from UK MMA events coming soon. Note to promoters, please contact SFUK, if you would like clips of your videos on this site.

---
Ultimate Fight Night Highlight Clip


Thanks to Andy Jardine for permission to film his event.
---
Pancrase Highlight Clip
Thanks to Cass for this clip and Fred Rado for permission to film the event.
---
Ring of Truth 3

All the other clips below are under 2mb

Cass. All clips are in Quicktime format. Thanks to Lee Hasdell for permission to make these clips. The official ROT3 Tapes will be available at TotalFightForum.co.uk.
---
London Shootfigters
click here to get it.
---
COPA JONAS SILVA - BJJ EUROPEAN CHAMPIONSHIP,
August 13 2000, London
---
Thanks to Cass at UKNHB.com for the BJJ clips and help on this page!!!